Card Services
VISA Debit Card
Included with our Free Checking. Access to Surcharge-Free ATM's Nationwide.
VISA Reloadable Cards
Use this card for travel, giving to your college student or for budgeting, and reload it over and over again. You can use it at an ATM too!
Your CUMONEY reloadable prepaid card is here to help you relax and enjoy the feeling of freedom as you explore both new and favorite places. Flexible reload options, easy budgeting, and fraud protections keep you prepared to enjoy what each new day has to offer!
VISA Gift Cards
Gifts Done Right – Safer than carrying cash, easy to purchase, and fun to receive, anytime is the right time to give VISA Gift Cards. Birthdays, Christmas, wedding or anniversary, a thank-you, the possibilities are endless.
VISA Credit Cards
Easy, convienent, great rates and benefits! Sign up for a credit union friendly VISA credit card today!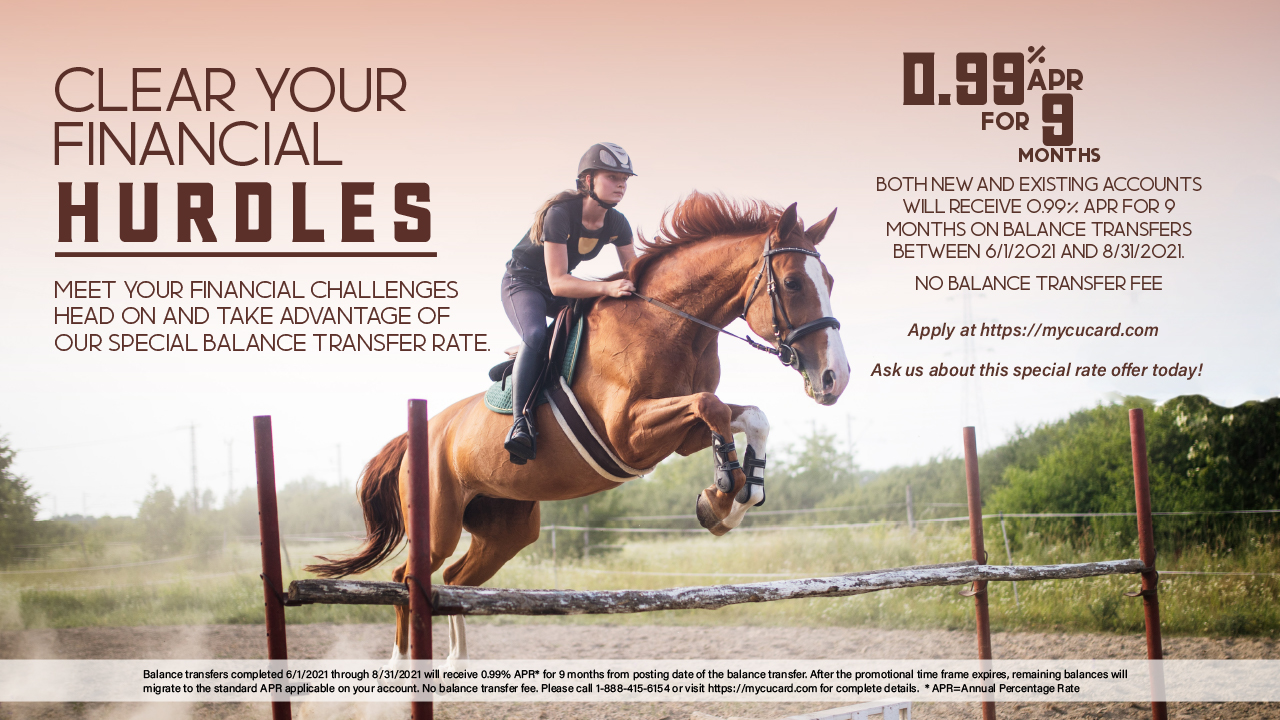 Plastic or Virtual Gift Cards available. Learn more about virtual gift cards.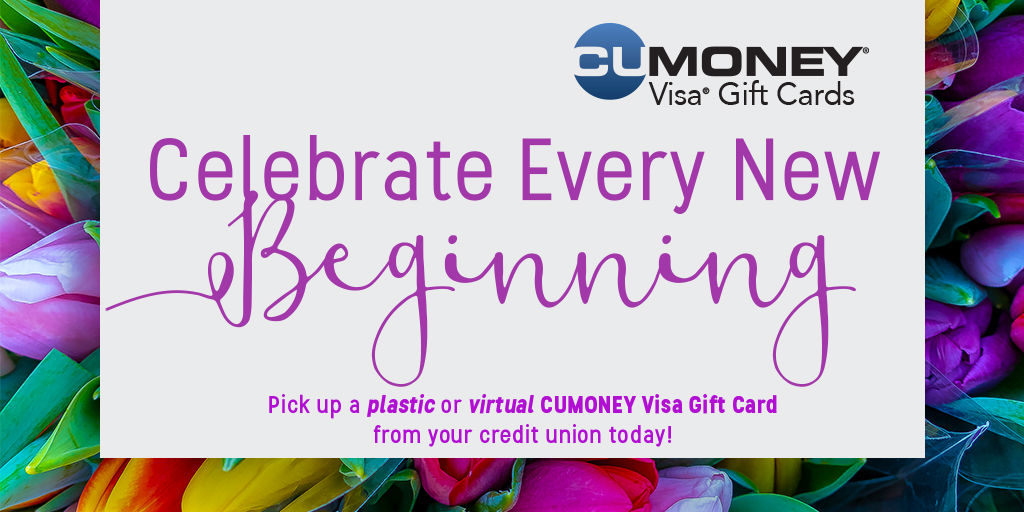 Have a reloadable gift card? Use the CU Money App to reload for free!

Go to main navigation