Savings & Checking

Regular Share Accounts: $10 minimum deposit to open & retain membership. Dividends are paid quarterly on balances over $100. For Direct Deposit, use our Routing/Transit number 296075564 and your Member Account Number.
Share Draft (checking) Accounts: No minimum balance, no monthly or per check fee with check designs that fit your lifestyle. Also available, a free VISA Debit card that can be used at merchants and ATM's.

• Check Reordering: Checks For Less
Youth Accounts: High yielding savings and certificates of deposit, checking accounts and first loans to help with money management. Click here for more info.
Money Market Accounts: $10,000 minimum daily balance required to earn dividends. If balance falls below $10,000 a monthly fee may be incurred. Dividends are paid quarterly.
Christmas Club Accounts: No minimum balance with regular deposits made all year long. Annual dividend paid and funds disbursed the first week in October.
Club/Vacation Savings Accounts: $1 minimum balance, dividends paid quarterly on balances over $100. These can be used for vacation, saving for something special or even accruing for insurance premiums. Features include: Automatic transfers from savings or checking; Free online access; Unlimited deposits and automated deposits from your payroll.
Term Share Certificates of Deposit: We have a $500 minimum with terms of 6 months, 1 year or 2 years.
Live on the go, Bank on the go!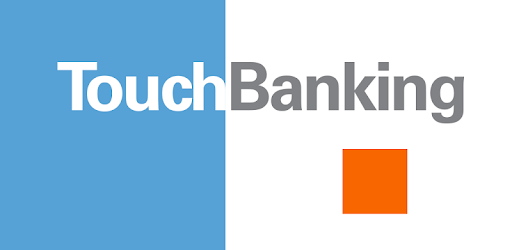 Register your phone by logging into online banking and then click the Self Service tab. On that page find the Additional Services area, click Mobiliti then follow the prompts on the page. Or, register by downloading the APP, Touch Banking from the Google Play Store or Apple Store. When prompted for the APP code enter gofirstpace, and then use your online banking user name and password. If you prefer not to download the APP you can still bookmark the mobile friendly link for easy but limited access at https://mobile.netit.financial-net.com/webkit/?fiToken=firstpacecu
EZ Statements: Save your business - the credit union - some production and postage costs by signing up to receive your account statements online. You will be able to view, save and print your statements whenever you want.
Online Banking-VIRTUAL BRANCH: Check the balance of your loan. Determine whether a check has cleared. Find out when your CD matures. Transfer money between accounts. Pay bills or pay a friend. All of this and more is available from your home when using online banking. Download our TouchBanking App for easy on the go money management.
VISA Reloadable Cards - Use this card for travel, giving to your college student or for budgeting, and reload it over and over again. You can use it at an ATM too!
VISA Gift Cards - Gifts Done Right – Safer than carrying cash, easy to purchase, and fun to receive, anytime is the right time to give VISA Gift Cards. Birthdays, Christmas, wedding or anniversary, a thank-you, the possibilities are endless.
Plastic or Virtual Gift Cards available. Click Here to learn more about virtual gift cards.
VISA Credit Cards - Easy, convienent, great rates and benefits! Sign up for a credit union friendly VISA credit card today!
Go to main navigation